PRICES
TUDOR FLAT CAP (SATIN OR VELVET) $25.00
TUDOR FLAT CAP (LEATHER- NO BRIM) $35.00
FRENCH HOOD (VELVET WITH TRIM) $40.00
TARTAN TAMS (EMAIL FOR CHOICES) $25.00
VIKING HAT (WITH HORSETAIL) $40.00
THE IVAN $50.00
MONGOLIAN MOGUL HAT $75.00
MONGOLIAN SHARBUSH HAT $45.00
BELTS THE CINCHER $35.00
CUSTOM ORDERS ONLY - 25% DEPOSIT REQUIRED
MONGOLIAN SATIN HAT (EMAIL FOR PRICE)
LEATHER FLAT CAP WITH BRIM
CONTACT:
LISETTE THE MEDIEVAL MILLINER AT
equusnord@hotmail.com
WE ACCEPT THE FOLLOWING:
PAYPAY, MONEY ORDERS AND PERSONAL CHEQUES
- 2 WEEKS CLEARANCE TIME
Mongolian Tribal Hat - the Mogul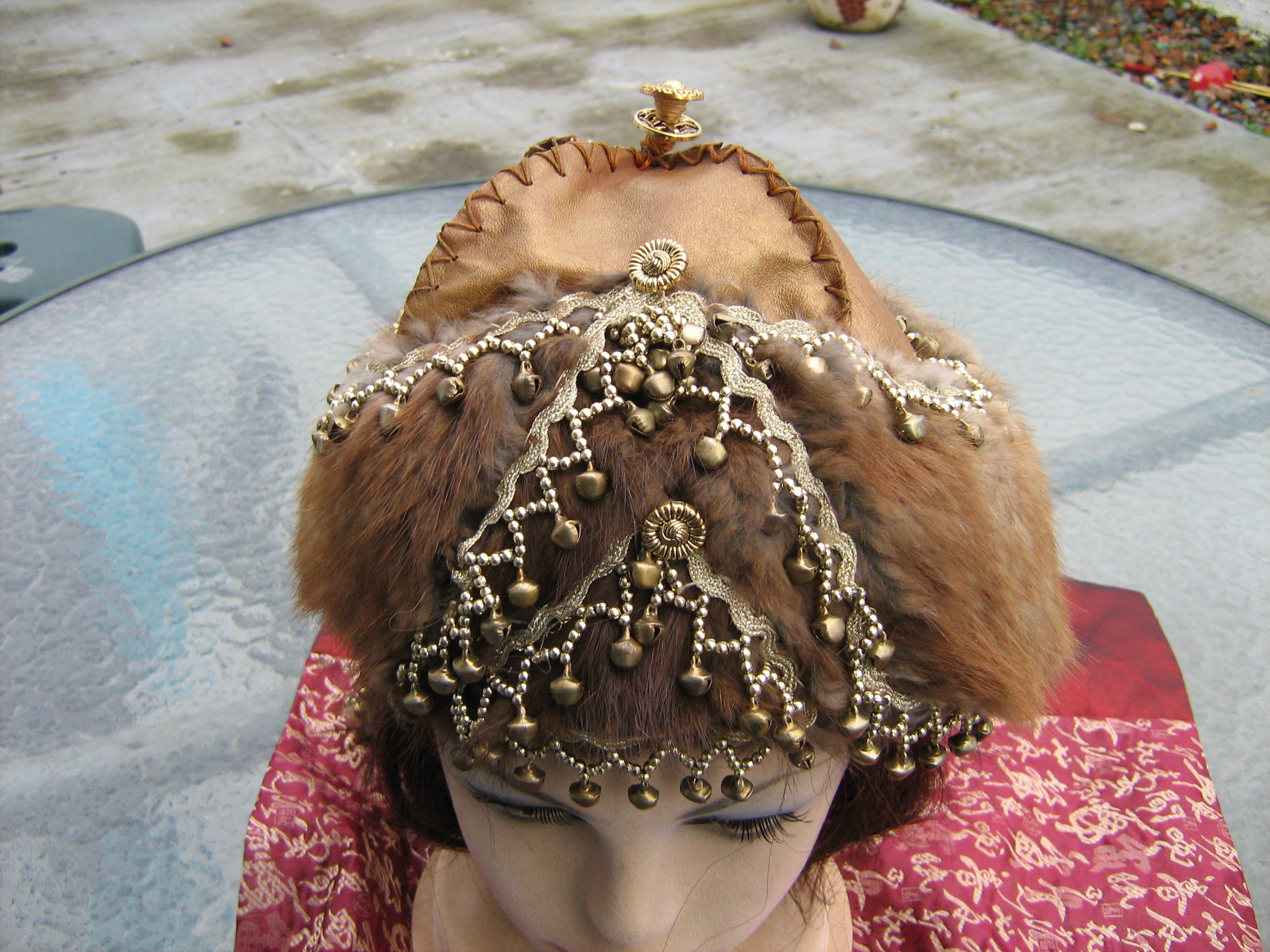 $ 49.99 USD
Gilded all leather crown with lynx fur and tails at back, topped with gold lion's head button topknot. Finished with dark gold trim with bronze bells. Fit for a Mongolian warrior or warrioress.
googlebca1cdcafca52bb7.html